Testimonials
"I love using My Teacher Site.org! It is easy to make and maintain a professional quality website in the limited planning time available to most teachers. The graphics are interesting and my students love to see themselves and their learning highlighted in the photograph gallery. My students' parents have also expressed appreciation for the information readily available to them. I highly recommend using this website."

Heather McCarthy
Tenino Elementary School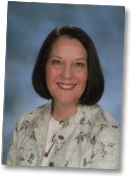 "For a long time, I knew I wanted an educational web site that my students could easily access and that I could EASILY manipulate. A fellow teacher randomly found My Teacher Site, and suggested that several of us just go in and play a little during the 30 day trial offer. I was SO impressed. Within 30 minutes, I knew exactly how to upload anything I wanted for my students. After that I was only limited by my imagination. When our school committed to provide web sites for all of the teachers I started to expand my "play", uploading pictures, power points, word documents for absent students, study tools and much more. I could make announcements for students AND their parents. I could encourage them and I could share a little laughter. Finally, I realized I could use this site as a jumping off place for an educational blog site. I can post documents to my web site, then expect my students to link to the blog site and weigh in with a little higher level analyzing. Along the way, Bonnie and her team have responded VERY quickly and patiently when I encountered my own personal walls. It has been great fun. My students, parents and administrators love the support it offers for everyone. Finally, it has been so helpful when other area teachers call me for curriculum ideas. I just direct them to my web site and they can "steal" anything they like. This web site has probably been my biggest positive change to my curriculum in the 17 years I have been teaching. You couldn't go wrong to add this to your list of tools that you use to inspire your students. "

Jill Smith
Sciences
McClave School District
McClave, CO